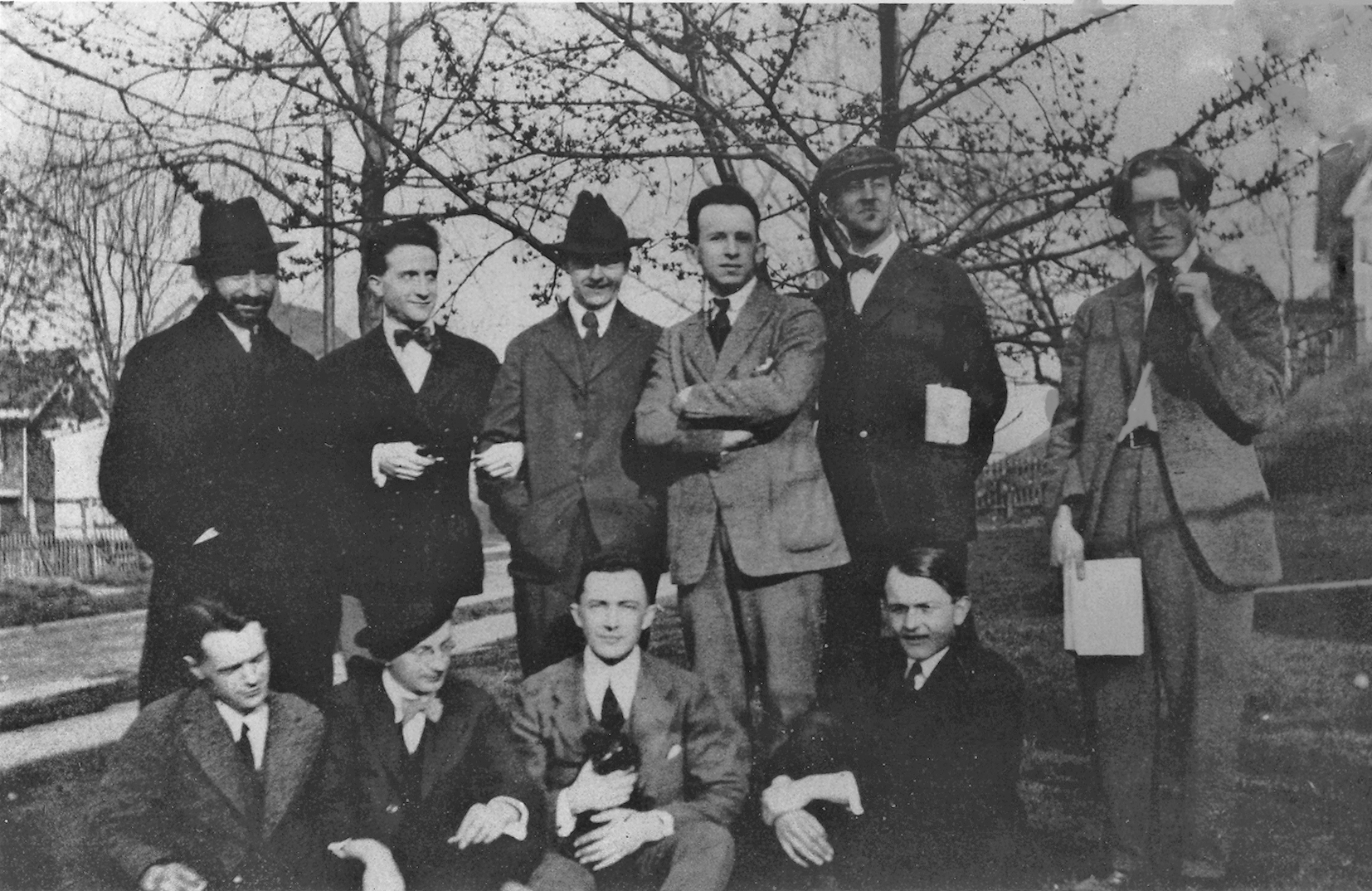 That's Doc Williams holding the dog. This is one of my favourite pictures of him. What an extraordinary gang they were:
[standing] Jean Crotti, Marcel Duchamp, Walter Arensberg, Man Ray, R.A. Sanborn, Maxwell Bodenheim.
[seated] Alanson Hartpence, Alfred Kreymborg, WCW, Skip Cannell.
This was taken at Williams's house, 9 Ridge Rd., Paterson NJ in 1916.