sing to me... sing to me...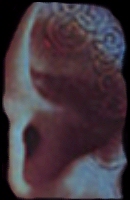 "From A Tongue So Strange"
THE PINK FLOYD ANOMALIES DATABASE
created by botley
---
Greetings and welcome to the all-original web catalogue of Pink Floyd anomalies!
This site is based on Weiss and Brown's "What Goes On", a Beatles anomalies website. So why not pay them a visit?
You are free to copy and distribute any part of this page, but please make sure you link to the original website.
last updated: january 10, 2006 at 11:55 pm, eastern standard time
---
read this first
anomalies by song
anomalies by album
what's new at f.a.t.s.s.
acknowledgements
this site is fuelled by MOISTURE but its creator is fuelled by CHOCOLATE! sweet, sweet, CHOCOLATE!