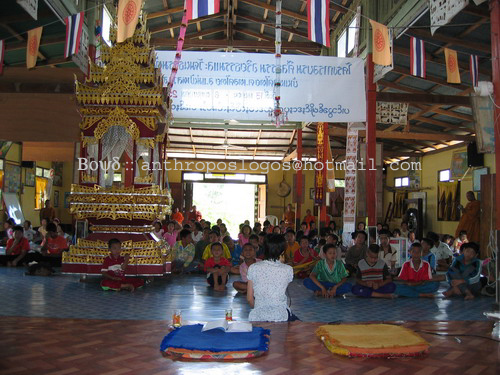 Shan language & culture summer camp at Wat Ka Kham.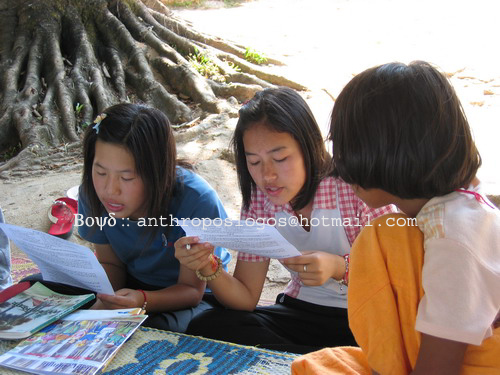 These Shan girls are learning how to sing Shan songs.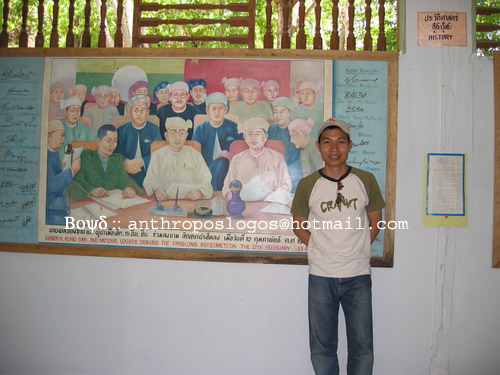 The researcher at the opium king's (Khun Sa) old camp, which is now transformed to a museum. A space within this small museum is divided into three rooms to exbibit a history of Shan States, ethnic groups and their culture, including a story of Khun Sa, a highlight of the museum.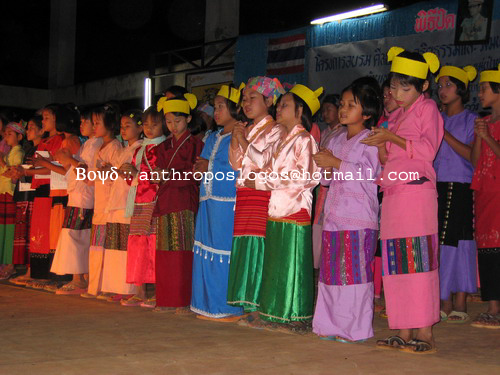 Performance of children at the closing ceremony of the Shan language & culture summer camp.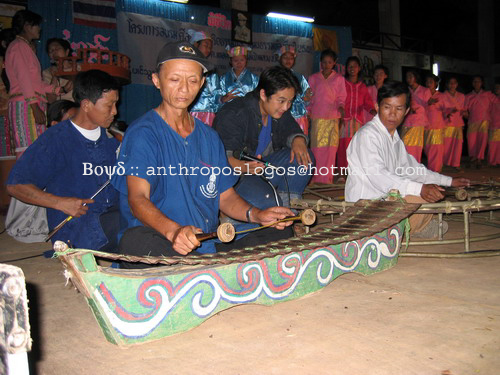 Shan traditional musical instruments.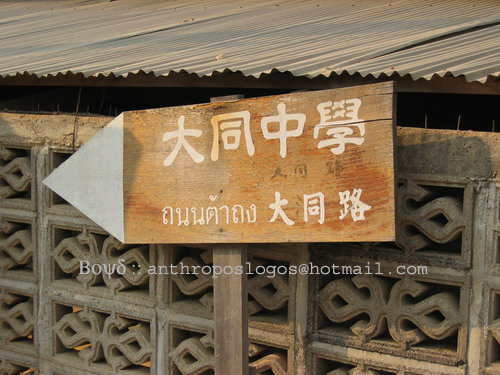 This sign shows the way to the Chinese school, that is financially supported by Taiwanese Government, in the village.
Back to homepage