Welcome!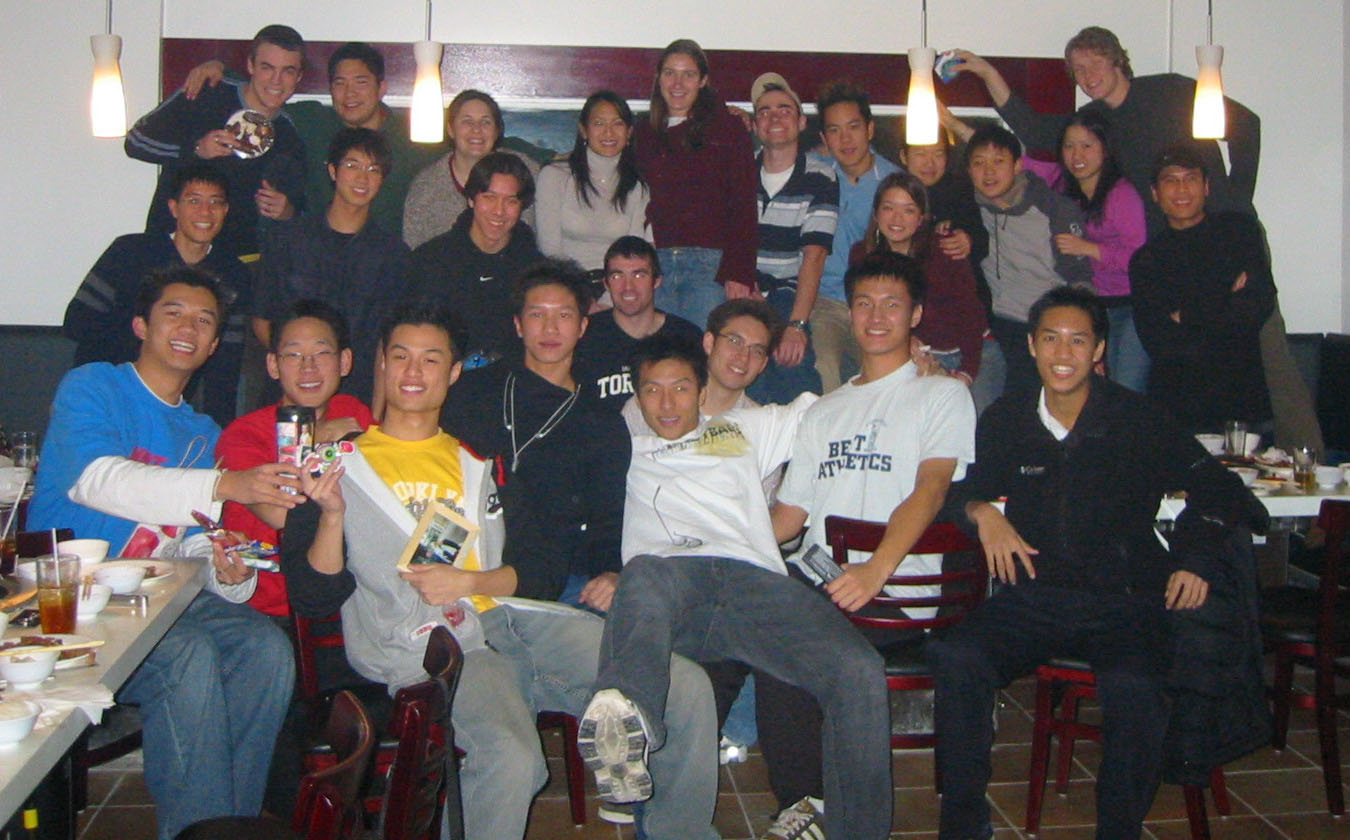 Welcome to the website of the University of Toronto Varsity Blues Badminton Team!
This website is created for players, alumni/ae, and parents of the U of T Varsity Blues Badminton team. Throughout the season, this website will be updated with results from our tournaments and will also serve as a way to communicate with our alumni/ae.
News

2005-06 OUA Female MVP
Congratulations to Melissa Nock for winning the OUA MVP title!


Third in OUA
In the playoffs at Western, Blues lost to Waterloo in the semi-finals 5-8 and defeated MacMaster in the 3/4 tie to win the bronze medal for the year.

Varsity Blues wins against York Lions
Blues won their last tie 7-6 against York to finish the season tied for 1st place. Jennifer Mok was named player of the tie, winning a decisive womens doubles match that brought momentum to the rest of our matches. Results will be posted soon.
Blues @ Douglas Grant Open
Blues entered in for the doubles and mixed draws on Saturday. Results are posted below.
Results:
Mens Doubles A
Mens Doubles B
Mens Doubles C
Mens Doubles D
Womens Doubles A
Womens Doubles B
Womens Doubles C
Womens Doubles D
Mixed Doubles B
Mixed Doubles C
Mixed Doubles D - October 29, 2005
(2005/11/01)
Blues Beats Ryerson
U of T beats Ryerson 11-2 to guarantee themselves a playoff spot.
OUA Results:
Ryerson @ Toronto - October 22, 2005
(2005/11/01)

Varsity Blues Defeats McMaster
The Blues wins a 11-2 Victory against McMaster this weekend.
OUA Results:
McMaster @ Toronto - October 16, 2005
(2005/11/01)

Blues Loses to Waterloo Warriors
U of T loses their second tie against Waterloo 5-8.
OUA Results:
Toronto @ Waterloo - October 15, 2005
(2005/11/01)