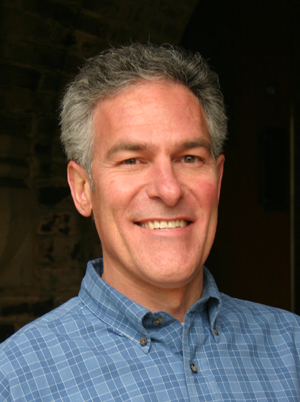 Corey A. Goldman

Corey Goldman is an Associate Professor, Teaching Stream, in Biology at the University of Toronto, and has been the Associate Chair (Undergraduate) for the Faculty of Arts and Science's department of Ecology & Evolutionary Biology since its inception in July 2006.
Corey was and a course coordinator for introductory biology for 31 years: BIO110Y, 1983 to 1990; BIO150Y, 1990 to 2010; BIO120H, 2011 to 2014; and BIO220H, 2012 and 2013. He currently teaches EEB388H Diversity of Mammals and EEB204H Diversity of Living Organisms, a course for non-science students.
For undergraduate life science students, Corey created BIOME (2003-2010), a popular online meeting place which facilitated peer-to-peer exchanges about academics and student life on campus. He founded and directs the successful

U of T National Biology Competition

, an annual competition for high school students held across Canada each April, mentoring many top contestants who come to U of T; over 110,000 students have participated in the competition since 1995. In 2005, Corey founded the Faculty of Arts and Science's highly successful

First-Year Learning Communities Program

(FLC or "flick"), which helps entering students make a meaningful connection to their university, a program for which he was director from 2005 to 2011.
Corey is a recipient of the Faculty of Arts and Science's Outstanding Teaching Award and a multiple-recipient of the Dean's Excellence Award. In 1999, BIO150 received U of T's prestigious Northrop Frye Award in recognition of its "distinguished achievements in linking teaching and research. In 2005, Corey received the U of T Alumni Association's Joan E. Foley Quality of Student Experience Award, in recognition of his "significant contributions to improving the quality of student life on campus", and The Learning Partnership's National Technology Innovation Award for BIOME, which "recognizes the achievements of educators of publicly funded schools, colleges, and universities whose innovative approach has been instrumental in building modern learning environments for students." Corey is a past president of the Association for Biology Laboratory Education (ABLE).
In 2007, Corey received the University of Toronto's highest teaching honour, the President's Teaching Award, awarded to faculty for their "career commitment to teaching excellence", as well as being designated by the University as a member of the Teaching Academy. In 2007, Corey also was an inaugural recipient of the Province of Ontario's new Leadership in Faculty Teaching (LIFT) Award, awarded to 100 Ontario college and university faculty who "influence, motivate, and inspire students and demonstrate leadership in teaching methods for the diverse student body in Ontario." In 2008, Corey was nominated for a National 3M Fellowship, the top teaching award in Canada.
Last updated: July 2015