Peace Week 2007 Schedule, University of Toronto
Sunday November 4th
Dances of Universal Peace



Facilitated by: Qahira Jo Oppenheimer
Location: Main Activity Room, 2nd floor of the Multi-Faith Center,
569 Spadina Avenue
Time: 7:30pm-9:00 pm.
Cost: FREE
Description: The Dances of Universal Peace are simple, meditative and joyous interfaith circle dances that use Holy Names and Sacred Phrases from the many religious traditions of the world. There are neither performers, nor audience. New participants and experienced ones all form the circle together. No dance experience is needed. All loving hearts are welcome.
For further information please visit http://www.dancesofuniversalpeace.org

Monday November 5th
Inner Child
Location: Sidney Smith Lobby
Time: 9:00am – 5:00pm
Cost: FREE
Description: Inner Child will be an event lasting the entire day, in which everyone can participate. You are invited to go wild with your artistic side and create a masterpiece of what peace means to you. FREE T-shirts (limited quantity) will be handed out and there will be a contest to get as many signatures from people as you can. The top 10% will be entered into a raffle for free tickets to the Warchild Concert on Friday. Drop by and have some fun, release the inner child within you!
Winner of the $100 donation to Center for Addiction and Mental Health (CAMH): Kathryn C
Winner of the $50 donation to War Child: Vivien Wong
Winner of the Warchild Benefit Ticket Draw: Victoria Tung + Vani K

For more information on how to claim your winning. Please contact me at dreamerz2k@hotmail.com
The Vedic Peace Formula
Facilitated by: Eddie Anobah
Location: Hart House - South Dining Room
Time: 6:30pm - 8:30pm
Cost: FREE
Description: According to the Vedas, which are ancient eastern texts, our true identity as individuals is a spirit soul, and not this body which is a mere outward
covering. Therefore, all wars/disputes that arise from our identification
with this body and its belongings (for example: family, race, community,
nations etc) are uncalled for. This session will validate the presence of
the soul, and establish the fact that by understanding and appreciating
its existence, all differences will cease to exist and therefore true world
peace will be attained. We will conclude this session with some traditional east
indian music.
Free Vegetarian Refreshments will be Served
About Eddie Anobah: Eddie is a Graduate from the Prestigious London School
of Economics where he studied Politics and Philosophy and further obtained a
Masters from Birkbeck School of University, one of the UK's leading
Philosophy Departments. Since then, Eddie Anobah has been a Motivation and
Leadership Consultant, whilst actively partaking in multiple Government,
Educational and Charitable initiatives adding value through leadership,
motivational, and meditation workshops

Tuesday November 6th
Movies for Peace – Dr. Strangelove
Time: 12:10pm – 2pm
Location: Hart House – North Dining Room
Information: Dr Strangelove is a satirical film from 1964 about an "accidental" nuclear attack, and the problems with the concept of mutual assured destruction. This film is very relevant to today's international situation and the nuclear tensions in the Middle East.
The story concerns a US Air Force general who orders a first strike nuclear attack on the Soviet Union and follows the President of the United States, his advisors, the Joint Chiefs of Staff and a Royal Air Force (RAF) officer as they try to recall the bombers to prevent a nuclear apocalypse.
See http://www.imdb.com/title/tt0057012/ for further information on the film.

War Resistors in Canada with musical introduction by Canadian Singer Songwriter, Pam Gerrand.
Location: Hart House - East Common Room
Time: 7:00pm – 10:00pm
Cost: FREE
Description: This event is open to everyone, including those who are interested in world peace! In this event, war resistors, who have fled the U.S. because they oppose fighting wars in Iraq and Afghanistan, are going to talk about their experiences and viewpoints on war resistance. There will be a short question and answer period following the presentation, so feel free to ask questions.
For further information on the musical introduction see www.pamgerrand.com

Wednesday November 7th
Movies for Peace – Darfur: A 21st Century Genocide and On Our Watch: A documentary about genocide in Darfur.
Time: 12:10pm – 1:00pm
Location: Hart House – North Dining Room
Information: Two documentaries that reveal the realities of the conflict in Darfur, and take you directly to refugee camps and to interviews with those that have been affected. Come watch these two powerful documentaries and see how bad the situation is, and how people are trying to help improve it.
Darfur three years later: Ramping up the Pressure!
Speaker: Michael Craig of Amnesty International
Co-organizers: STAND (Students Taking Action Now: Darfur), Holocaust and
Genocide Awareness Week?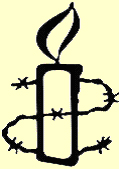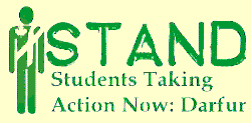 Location: Hart House – South Dining Room
Time: 7:00pm – 8:30pm
Cost: FREE
Description: Come out to a lecture-analysis by representatives of Amnesty International concerning the current human rights situation in Darfur and the neighbouring countries of Chad and the Central African Republic. Also learn about how well Canada has delivered on its promises – and what our government needs to do now. After the update, you will have an opportunity to write an appeal for further action to the Honourable Maxime Bernier, Canada's Minister of Foreign Affairs, and MAKE A DIFFERENCE!

Thursday November 8th
Movies for Peace – Hotel Rwanda
Time: 12:10pm – 2:30pm
Location: Hart House – North Dining Room
Information: A historical drama about Paul Rusesabagina, a man who used his political position, social skills and quick wit to rescue thousands of lives from a genocide. The film is based on true events and presents an idea of the atrocities faced in Rwanda during the genocidal violence that erupted in 1994.
See http://www.imdb.com/title/tt0395169/ for further information on the film.
Peace and Prosperity through Kundalini Yoga and Meditation
Taught by: Guru Fatha Singh
Location: Multi-Faith Center, 569 Spadina Avenue – Main Activity Room, 2nd floor
Time: 7:30pm – 9:00pm
Cost: By Donation - It is a longstanding principle that Kundalini Yoga classes require some kind of offering (however minimal).
Description: Kundalini Yoga is the most powerful and effective form of yoga. It
stimulates optimal health and a radiant sense of well being with simple
yogic techniques that can be practised by anyone. Positive effects can be
noticed almost right away.
Kundalini Yoga helps to bring the energies of your brain and nervous and
glandular systems into balance, in order for you to function at a
consistently higher level, without exhausting your mind and body. When the
body and mind are at ease, inspiration flows freely and peace of mind is
realized.
Until recent years, Kundalini Yoga was the exclusive and
secretive domain of yogis in the far-off Himalayas. In 1968, Yogi Bhajan
came to the West and began to teach this powerful, health-giving science
openly. Nowadays, Kundalini Yoga is practised by tens of thousands of
people in 42 countries around the world.
In this class dedicated to peace and prosperity, Guru Fatha
Singh will teach exercises to vitalize and relax the body and mind, and
share a meditation to realize personal creativity, abundance, and
contentment.
For further information please visit www.gurufathasingh.com
Friday November 9th
War Child Benefit Concert
Featuring…
The Old Soul
Uncut
Vanderpark
Location: Hart House – Great Hall (Note: there will be a cash bar)
Time: 8:00pm. Doors 7:30pm
Cost: Tickets $8 in advance: at Sidney Smith - Mon Nov 5, Wed Nov 7, and
Thurs Nov 8, 11:00am – 4:00pm
For reservations email war.child@utoronto.ca
$10 at the door.
!!!All proceeds go to War Child Canada's international projects (www.warchild.ca)!!!