Goat pasture for lease--Southern Ontario
Excellent goat grazing land 2 hours from Toronto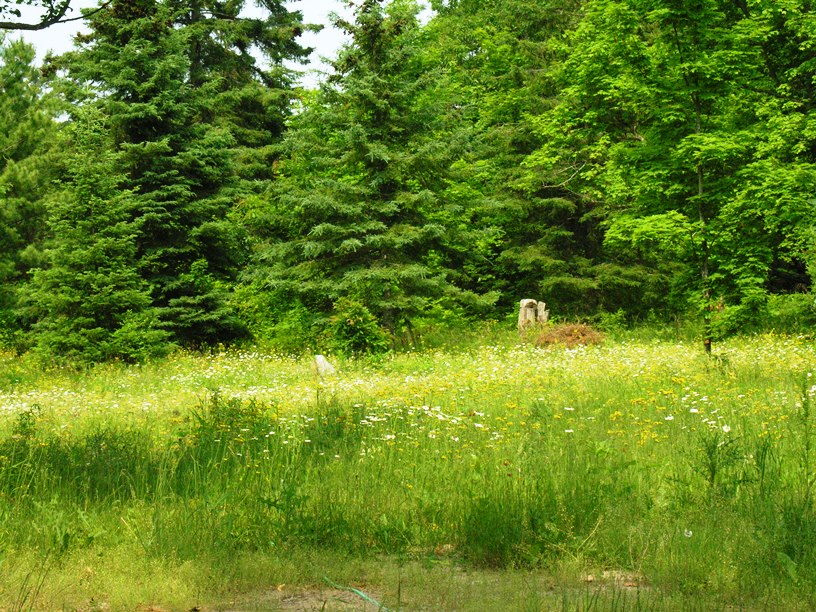 Goat pasture in beautiful Kawartha Lakes
We would like to provide up to 30 unused acres of a larger property to a goat farmer for grazing on a no-charge lease. In return, we would expect the farmer to keep the brush down on a few acres near our house, mainly by pasturing the goats there.
Or we could make the land available to an established goat farm for summer pasture.
The property is located in the Kawartha Lakes area of Ontario, two hours drive from Toronto. It is on a year-round road and has reliable high speed internet access provided by Bell.
The land is well suited to goats. It is fertile, well drained but fairly level, with scattered rocks making it unsuited to large scale cultivation. There are plenty of maples and other shade trees. There is potential additional income from chickens, truffles, walnuts, or pine nuts.
The farmer might want to start small, buying kids in the Spring and selling them towards the end of the year when they are in demand for festivals. Once the farm is established the farmer could build a house on an acre set aside for the purpose with 200' road frontage. Or we could build the house to rent to him/her at market rent. Rents are of course lower in Kawartha Lakes than in the GTA.
The farmer would need to put in shelter for the animals and electric fencing attached to trees, and obtain appropriate third party insurance. He/she would also need to provide whatever electricity is needed (probably via solar or a generator). Pond water is available part of the time, and well water can be obtained through hoses until it freezes up. It would be good to have dogs, as bears are occasionally sighted in the area.
Goat meat--a growing industry
Ontario is a net importer of goat meat, and the price is high relative to other meats. The Federal government has an ambitious program for immigration; currently and for the foreseeable future most immigrants will be from the middle east and other areas where they have been used to enjoying goat meat, and many immigrant communities require it for various festivals and celebrations during the year. Toronto is the most popular place for immigrants to settle.
Government help
There are also government and non-profit programs available to help farmers, especially for setting up new farms. They include grants, how-to information, and government financial help in the case of damage caused by wild animals.
Contact
Beth and Mike via Beth's gmail, which is beth
dot toronto.