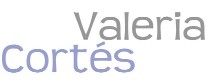 My Interests
Acting, movies, theatre, in-line skating, playing the guitar and the mandolin, playing soccer, running, musicals, trying new food, listening to podcasts, dancing and being with people I love.
Jorge and I share our apartment with a deadbeat slacker named Mushi. He barfs hairballs and scratches the furniture, but he's got so much moxie we simply can't kick him out. Well, he is simply adorable!
Jorge and I are setting up a Spanish-language community theatre group in Toronto. Please contact me if you'd like to join!
Musicals I love:
Rent
Joseph and the Amazing Technicolor Dreamcoat
Jesus Christ Superstar
Rocky Horror Picture Show
Reefer Madness