About Me

@gmail.com
My name's Adriana but my friends call me Age. I was born in the beautiful month of May in Toronto. I was raised in an Italian-Canadian household with two sisters. I'm the middle one!
I went to the University of Toronto (where my dreams sadly went to die) and graduated with a Specialist in History. Then I attended Lakehead University where I was lucky enough to meet my very best friend. I am now a teacher.
In June of 2012, I will become a Mrs! After what will be seven years of waiting and I will finally marry Matthew. He's adorable and he's all mine. :)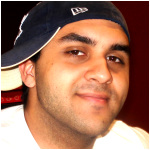 MY very own Peeta ♥
So to sum up my life, I intend to get married in Ireland, have my honeymoon in Ireland, have 10 Irish kids, and die happy. Yay.