Maureen Scott Harris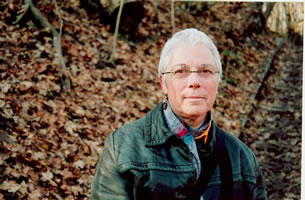 Maureen Scott Harris was born in Prince Rupert, BC, grew up in Winnipeg, and lives in Toronto. She has worked as librarian, bookstore clerk, freelance writer/editor, and is now production manager for Brick Books. She has been Cataloguer of Rare Books and Special Collections at both the University of Toronto Library and at Trinity College Library, and from 1983-1993, was co-ordinator of the Cataloguing-in-Publication Program of the University of Toronto Library.
A poet and essayist, Harris has two poetry collections: A Possible Landscape (Brick Books, 1993) and Drowning Lessons (Pedlar Press, 2004), as well as journal publications. She has won both first and second prizes in Arc's Poem-of-the-Year contest, and second prize in the Short Grain contest and one of CV2's contests. Drowning Lessons was awarded the Trillium Prize for Poetry in May 2005.
Topics:
1. POET: A Possible Landscape (Brick Books 1993), Drowning Lessons (Pedlar Press 2004)
2. BOOK INDUSTRY: Librarian, Bookstore Clerk, and Managing Editor for Brick Books
Website: