Max Middle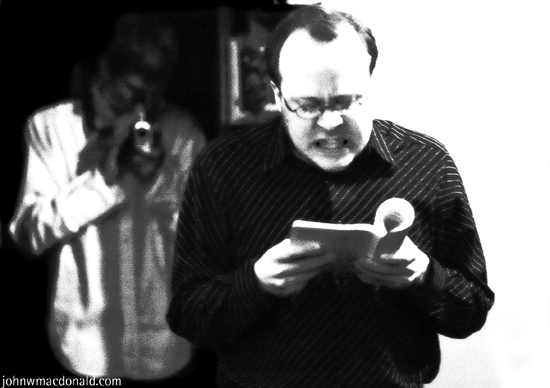 Max Middle lives and works in Ottawa. Over the past few years, he has been
involved in several projects which have as their fulcrum a practice of poetry or making up. Some of his work appears in Shift & Switch: New Canadian Poetry (Mercury Press, 2005). There are sound files downloadable from his chronically unupdated web site www.maxmiddle.com. & an interview with him can be found in Ottawater #1 www.ottawater.com.
Topics:
1. POET: Sound Poetry.