Rachel Zolf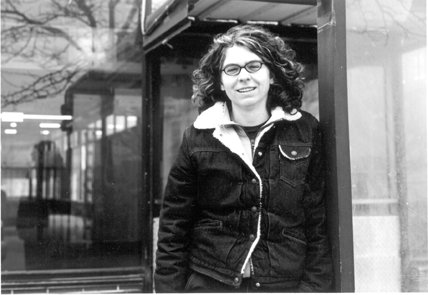 Rachel Zolf's second book, Masque (The Mercury Press, 2004), was nominated for the 2005 Trillium Book Award for Poetry, and the title long poem from her first book, Her absence, this wanderer (BuschekBooks, 1999), was a finalist in the CBC Literary Competition. She has written two chapbooks, from Human Resources (belladonna books, New York, 2005) and the naked & the nude (above/ground press, 2004).
Zolf's work has appeared in many journals, including West Coast Line, Matrix, Tessera, Rampike, and Capilano Review, and is anthologized in Shift & Switch: New Canadian Poetry.
She serves as poetry editor for The Walrus magazine and also recently edited Betsy Warland's book of poetry, Only this blue.
Topics:
1. POET: Masque (The Mercury Press, 2004) and Her absence, this wanderer (BuschekBooks, 1999)
2. EDITOR: Poetry Editor for The Walrus Magazine
Websites: