rob mclennan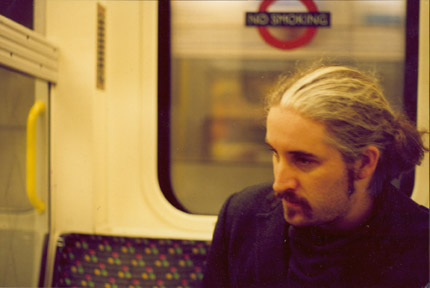 An Ottawa-born & based writer, publisher, critic, visual artist & a few other things, as well as the author of seven poetry collections & over three dozen poetry chapbooks. He is the editor of four anthologies: Written in the Skin (1998, Insomniac Press), a poetry anthology to raise funds for AIDS charities; Shadowy Technicians: New Ottawa Poets (2000, Broken Jaw Press -- the first in the series of cauldron books, edited by mclennan); YOU & YOUR BRIGHT IDEAS: NEW MONTREAL WRITING (co-edited with Andy Brown, 2001, Vehicule Press); & side/lines: a poetics (2001, Insomniac Press), a collection of essays by Canadian writers on their personal poetics.
The editor/publisher of above/ground press (one of Canada's most active chapbook presses) & STANZAS magazine, both started in 1993, he has published the work of dozens of poets, new & established, from across the country. In 1999, he won the CAA/Air Canada Award for Most Promising Writer (in any genre) in Canada under the age of 30, & was shortlisted for the Shaunt Basmajian Chapbook Prize & The Archibald Lampman Award for best book of poetry in Ottawa-Carleton(& again in 2000). He was one of 18 other writers included in OC Transpo's inaugural transpoetry project, putting poems by local writers on nearly a thousand Ottawa city buses.
He has read at venues across Canada, the U.S. & U.K, including The Ottawa International Writers Festival, The Winnipeg Writers Festival, SPAN, & was included in the first Via Rail Great Canadian Writers Tour in 1998. A member of The League of Canadian Poets since 1998, he held the position of Ontario Rep for nearly three years. He has written journalistic pieces & reviews for numerous publications, including The Globe & Mail, Saturday Night Magazine, Prairie Fire, paperplates, The Antigonish Review, filling station, & columns in Word (Toronto), VERB (Vancouver) & The Ottawa X-Press.
He currently runs the small press action network - ottawa (span-o) & the ottawa small press book fair, as well as various literary readings around Ottawa.
Topics:
1. POET: Various titles
2. EDITOR: above/ground press, STANZAS magazine, and Poetics.ca
3. LITERARY EVENTS COORDINATOR: Ottawa Small Press Fair
Website:
http://www.track0.com/rob_mclennan/
On rob mclennan:
Go to the blog listed above and scan the publications on the right hand of the page. Lots of interviews worth reading, as well as links to reviews and articles.