Lisa Robertson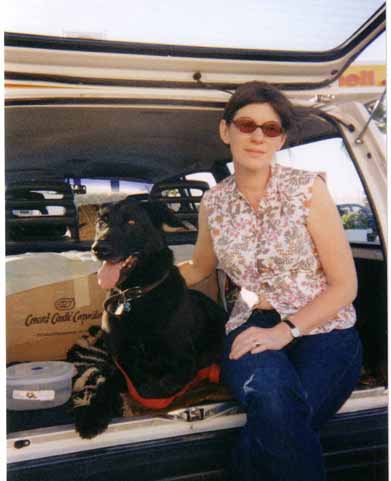 Canadian writer Lisa Robertson is currently living near Poitiers, France. Her books of poetry include The Apothecary, XEclogue, Debbie: An Epic, and The Weather. Forthcoming from Clear Cut Press in Fall 2003 is Occasional Works and Seven Walks from the Office for Soft Architecture, a linked series of essays on cities, architecture and ornament. Rousseau's Boat, on the course syllabus, has been published by Nomados (and won the bp nichol chapbook award 2005). The men is forthcoming this spring from BookThug. On top of which, Robertson has served as the co-editor of Raddle Moon (available in library) for 5 years, the poetry editor of Front Mag, in Vancouver. She has taught Creative Writing in San Diego (UCSD) Naropa, Capilano College, Dartington College of Art (UK), Cambridge U, KSW, and soon UC Berkeley.
She was a member of the Kootenay School of Writing for 15 years (see here for more on KSW), and ran a poetry bookstore in Vancouver for six.
Topics:
1. POET: Various works.
2. EDITOR & BOOKSELLER: Raddle Moon and Front Mag.