HSS/PSA Pittsburgh Meeting 2008
Every year the History of Science Society (HSS) meets and every two years the Philosophy of Science Association (PSA) meets. For the past few times they have been colocating their meetings. This year the meetings were located in Pittsburgh meaning that the meeting was within a day's driving distance of Toronto.
I left Oakville around 8:30 AM with three passengers in tow. After about 6 hours driving we arrived in Pittsburgh. I had to drop some of my passengers at a different hotel then I was staying at. I then went to a set of talks on the philosophy of science, before going to my room. A bit crowded with six to a room.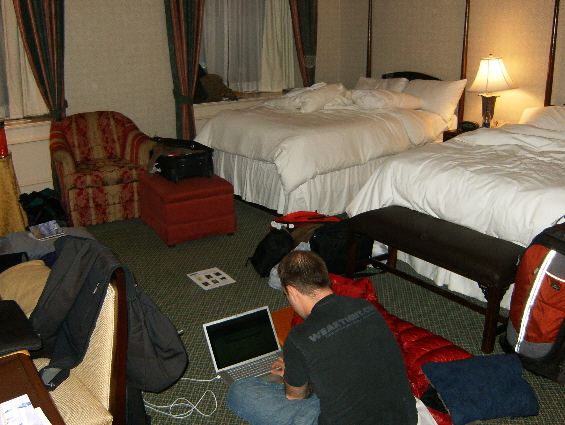 I and my traveling companions were part of a larger contingent funded by the Philosophy department, in addition several Institute students and Alumni made their way there by various means. We went to various local restaurants and watering holes. Here are two shots from Houlihan's.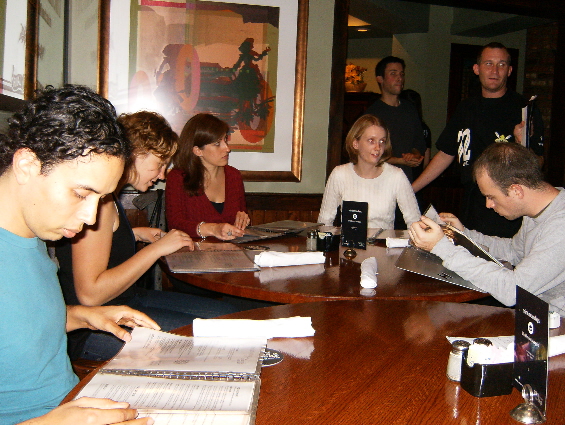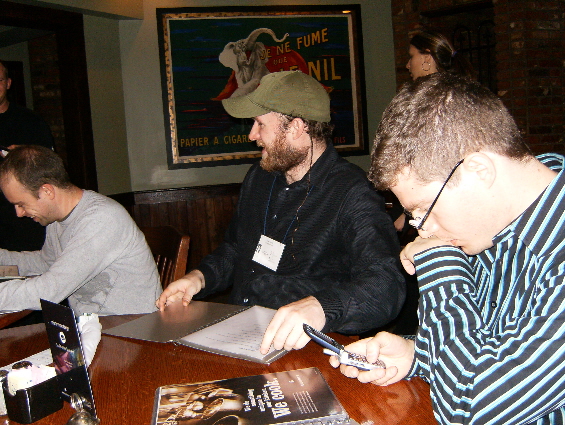 Below find my two friends Conor and Brigit. Conor is a recent graduate now working for the HSS's journal Isis. Brigit is a current student who had been in Pittsburgh ahead of the meeting for research and had so could not get a Remembrance Day poppy, so I gave her my spare.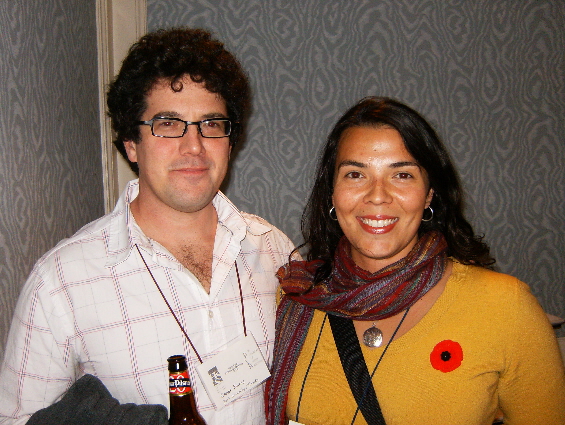 Two rivers, the Allegheny and Monongahela, meet in Pittsburgh's downtown to form the Ohio river. I took one picture of facing south on the Monogahela river. This is just after dinner at Houlihan's.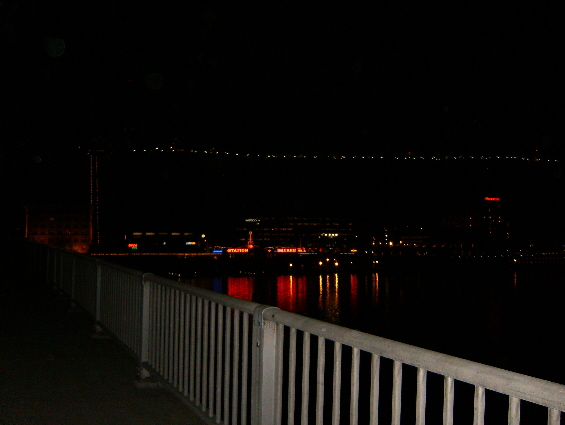 Noted historian and sociologist of scientist Steve Shapin was the keynote speaker for the HSS meeting. A photographer was on hand, wearing of all things a Goldwater in '64 button (a double image one apparently produced recently). Goldwater was famed for his right wing politics, I got the impression it was worn for the sake of irony.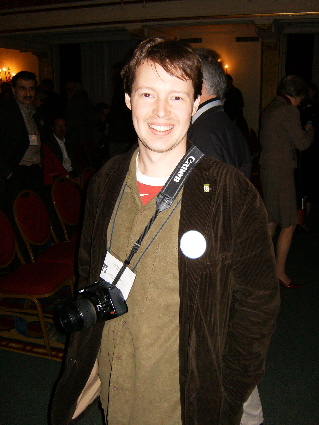 Soon enough the conference was over and it was time to leave Pittsburgh. My contingent gathered together our bags packed ready to embark. Pictured in the first picture Becky, Isaac, Torston and Ellie. Eran and Boaz in the second photo.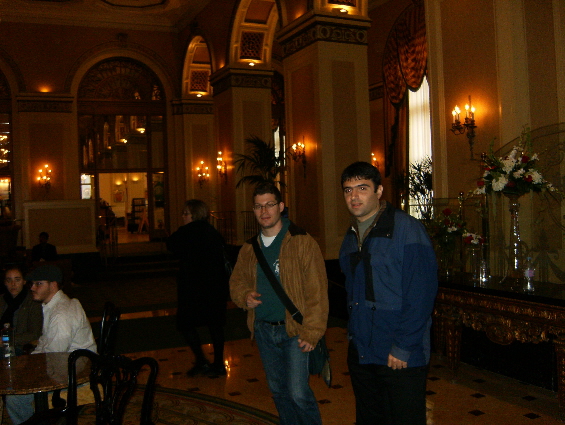 I had a whole new set of passengers for the trip home. One was going back with the other group the other had left with another set of Torontonians the night before. My two new passengers Michael and Becky are seen below.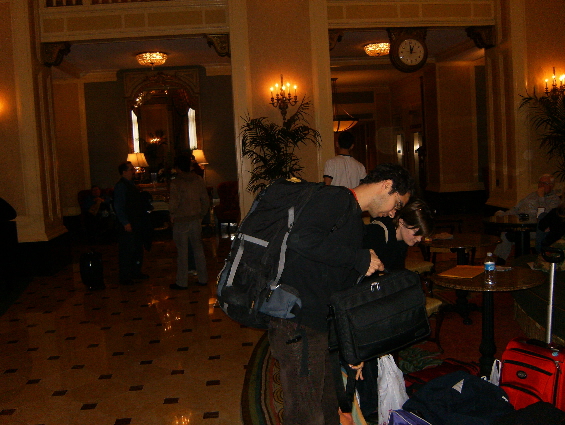 Before finally leaving we all went to a Chinese Restaurant just down the street from the hotel. I had been there the day before for lunch with a group of historians of Asian science. Featured in the first picture is Vivien, Liz and Agnes. Liz decided to pose in the bizarrely placed van seat.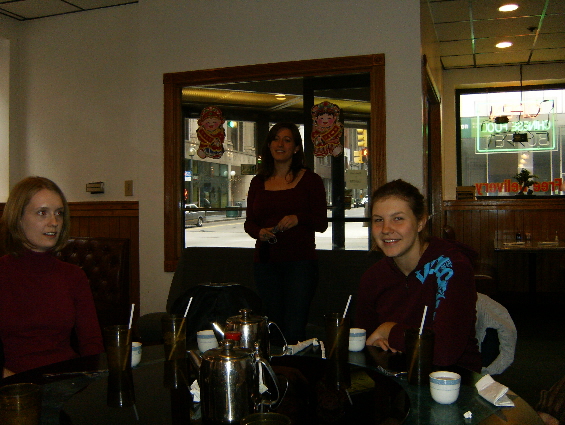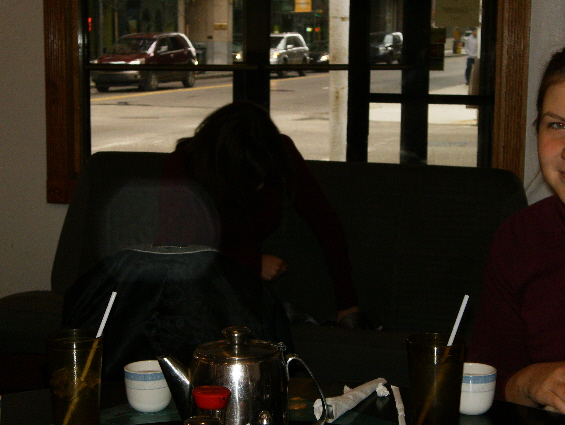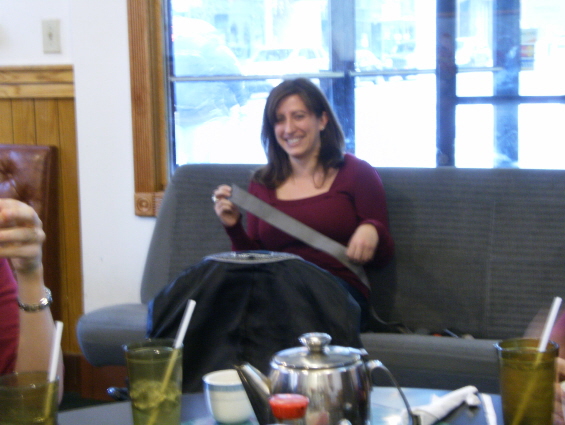 The trip home was marred by a shocking incident. As I was driving up the I-79 I noticed a brown something on the shoulder, the next thing I knew, we had hit something and then the back right passenger window was shattered. Speeding along at 65 mph, I never really got a good luck at what hit us. None of us were hurt and I quickly got us off the Thruway and to a gas station where we assessed the damage and got directions to the State Troopers (two doors down). They were nonplussed by our story (Deer collisions are not a reportable accident in Pennsylvania), but they did lend us a garbage bag and a roll of duck tape. My passengers took over repairs and as I made some phone calls they took over driving. Luckily the car's mechanics were fine and we made it back to Oakville in about 5 hours. However the weather had decided to turn nasty and the right wing mirror was missing making lane changes a bit hairy.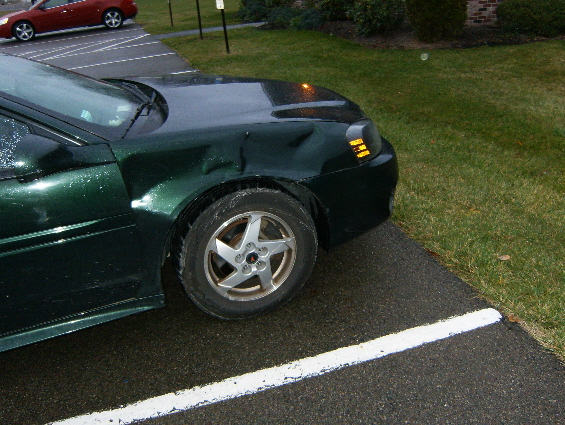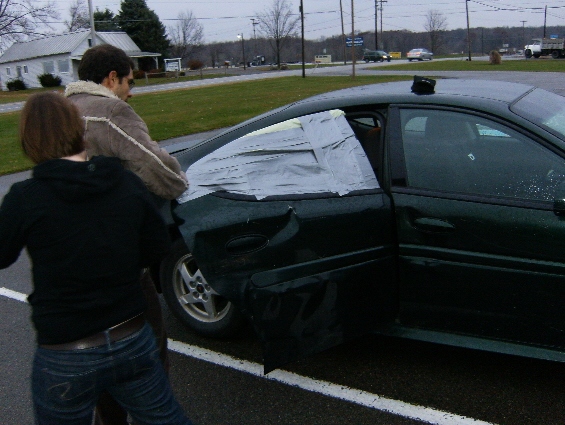 Is this the end of the story. Well the car is in the shop, so it would appear so. But what happened to the suicidal deer that threw itself against the car, did it live or die and will it rest content with doing massive damage to the car...
---
Picture Page
---

MAIN PAGE

Reach me at allan_olley@yahoo.ca.

Last Updated November 11th, 2008.