Welcome! I'm an associate professor of political science at the University of Toronto. My work examines how international forces like war and globalization shape democracy and domestic reforms. I was born in Russia and received my Ph.D. from Columbia University.

Some of my work has appeared (or is forthcoming) in International Organization, International Studies Quarterly, International Theory, and Perspectives on Politics. I've also written for the Washington Post's Monkey Cage, The New Republic, The American Interest, Toronto Globe & Mail, and others. (see CV or quick links to the right.)




---
Current Research
Descriptions and downloads of forthcoming and working papers. See RESEARCH section for publications, abstracts, paper downloads, & more info.
Democratic Waves in Historical Perspective. There have been a number of distinct bursts of democratization since the late 18th century (thirteen, by my count). How do we compare them to each other, and what lessons can they offer about the evolution of democracy? Forthcoming, Perspectives on Politics.
The Wilsonian Bias in the Study of Russian Foreign Policy. With Andrei Tsygankov. We examine some common (and in our view, flawed) assumptions about Russian foreign policy. We argue that it's a mistake to reduce Russia's motivations to Putin's pathologies or to the country's domesic autocracy. Russian foreign policy is driven largely by pragmatism and geopolitical paranoia. Forthcoming, Problems of Post-Communism.
Competing Visions of Parsimony in IR Theory. The topic seems abstract but the issue is fundamental: why do we expect good theories to be simple? I examine some bad answers to that question, and some good ones, and argue that the concept of parsimony contains three distinct and often conflated meanings. Forthcoming, International Studies Quarterly.
Great Powers and Norm Cascades in Global Politics. How does the rise and fall of great powers shape the evolution of global norms? I argue that international norms involving sovereignty and democracy promotion are often shaped not by bottom-up activism or moral beliefs, but by direct and indirect effects of hegemonic shifts. Working paper. [Rough Draft]
---
History of Fascism. "These are the three reasons fascism spread in 1930s America — and might spread again today." (Washington Post, Monkey Cage Aug 2017; previous pieces for them here.) Twitter thread.

Trump-Russia money links. "Trump and the Russian Money Trail." (Duck of Minerva, July 2017) Twitter thread. Vox.com interview.

Democracy and social media. "Social Media as a Tool of Autocratic Resilience." (Perspectives on Politics 2015). Monkey Cage version.

Measuring democracy. Chapter on problems of democratic indices (Cambridge University Press, 2015). Monkey Cage version. Short take: it's pretty bad.
---
---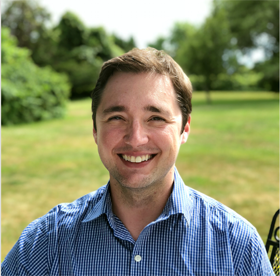 QUICK LINKS
CURRENT RESEARCH
BOOK
PUBLICATIONS
OTHER WRITING

---
RECENT UPDATES

October 11, 2018. Quoted in a Vice piece on Russia's troubled pension reform.

August 21, 2018. My article "Democratic Waves in Historical Perspective" is now available from

Perspectives on Politics

.

July 17, 2018. Quoted in some news stories on the Trump-Putin meeting, here, here, and here.

July 6, 2018. I have an article in the last

Washington Quarterly

on democratic decline and regime waves.

June 13, 2018. Interview with CBC radio about Russia's World Cup.

June 9, 2018. Quoted in CBC News on Trump and the G7.

May 11, 2018. Quoted in NBC News and Vox.com on Viktor Vekselberg.

April 27, 2018. My piece in

The New Republic

on US Russia relations.

March 27, 2018. Quoted in

The Star

on Russian diplomat expulsions.

March 18, 2018. Interview on CBC News, on Putin and Russia's future.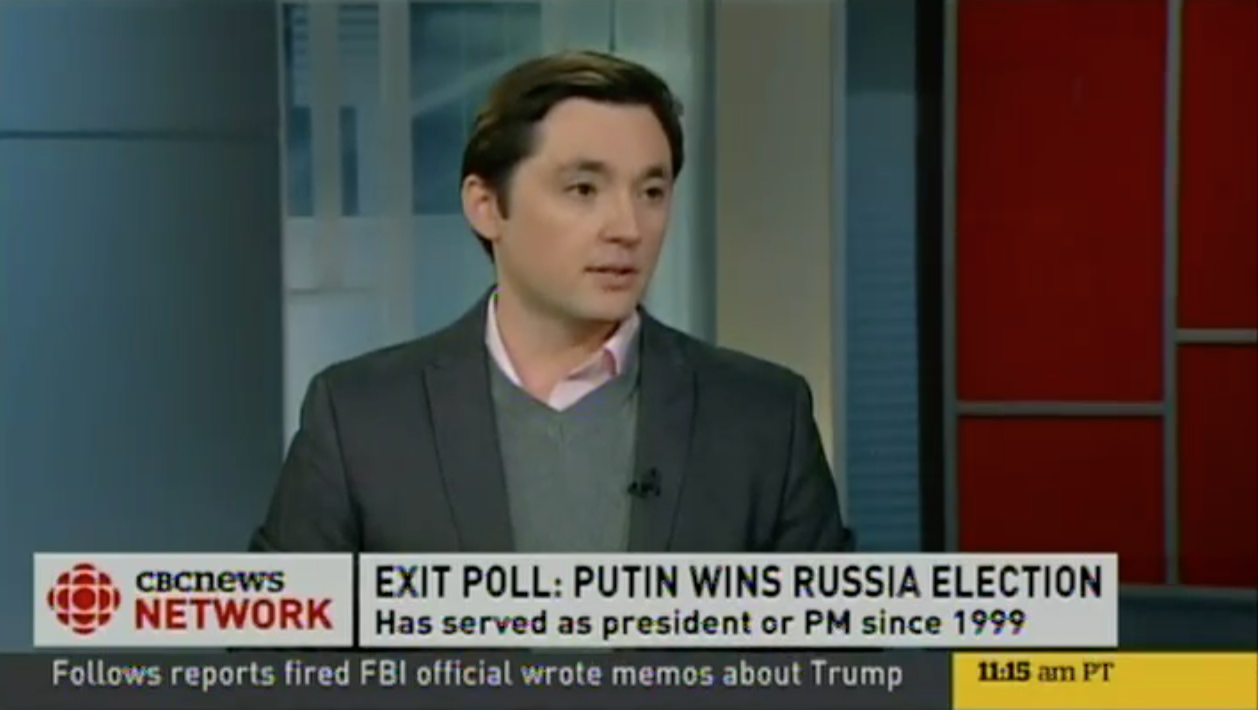 [PREVIOUS UPDATES]