CAL for Students: A Tool Kit & Read-in Group
A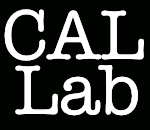 Project

Introduction: What Is It? What Does It Do?

Source Library [full bibliography (PDF)]
Further Readings: Stanford Encyclopedia of Philosophy (taxonomic, but useful)
--------------
* Texts marked with an asterisk are also recommended for prospective law students eager to read about law school and "the law." But see Doobah, "What to Read for Law School":
.