ANAS ETTAHIRI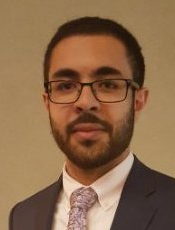 PAST POSITION
M.A.Sc., Department of Chemical Engineering & Applied Chemistry, University of Toronto, Canada.
EDUCATION AND TRAINING
2012-2016 B.A.Sc. in Chemical Engineering with Business Management Option, University of Ottawa, Canada
AWARDS AND HONOURS
Awarded entrance scholarship of $12,000
RESEARCH PROJECT
Anas examined the breakup of water droplets suspended in bitumen to identify breakup mechanisms and the resulting drop sizes.

PUBLICATIONS
A. Ettahiri, M.A.Sc. thesis, University of Toronto, 2018.
OTHER INTERESTS
BACK TO PEOPLE