SACHIN GOEL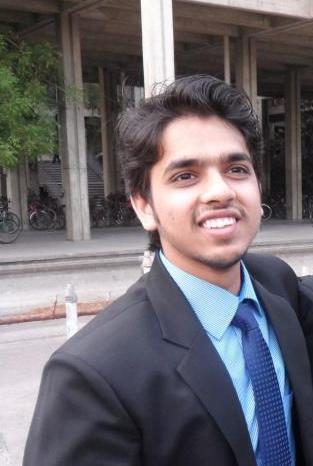 CURRENT POSITION
Ph.D. student, Department of Chemical Engineering & Applied Chemistry, University of Toronto, Canada.
EMAIL
sachin.goel@mail.utoronto.ca
EDUCATION AND TRAINING
2009-2014 B-Tech-M-Tech (Dual Degree) in Chemical Engineering from Indian Institute of Technology, Kanpur (IIT Kanpur), India
AWARDS AND HONOURS
MITACS Graduate Fellowship, 2014-2017
Academic Excellence Award by IIT Kanpur for achieving top rank in the department , 2009-2012
Gold Medal by The International Association of Lions Clubs, USA for being best student in High School, 2007
RESEARCH PROJECT
My main project in the Ramachandran lab is the study of water-in-bitumen emulsions obtained after oil sands processing. The removal of water droplets is vital for further processing of the diluted bitumen (dil-bit) product. Unfortunately, conventional methods for removing these droplets have failed due to their small size (many times, less than a micron). We are identifying possible sources and mechanisms for the formation of these fine droplets. We are also developing methods to remove these water droplets from dil-bit.
As a side project, I am studying the effect of interfacial slip on coalescence of two drops in a uniaxial flow using boundary integral methods.
OTHER INTERESTS
Cricket, Music, Video Games, Reading Sci-fi novels
BACK TO PEOPLE