YUAN-KAI LIN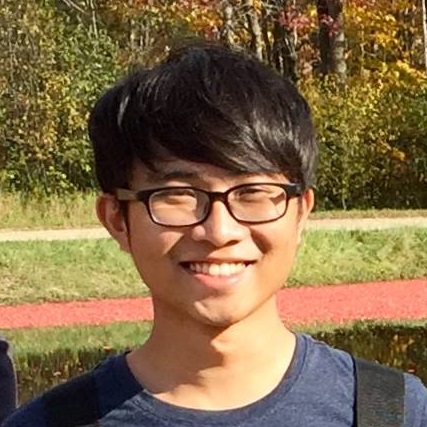 CURRENT POSITION
M.A.Sc. student, Department of Chemical Engineering & Applied Chemistry, University of Toronto, Canada.
EMAIL
yuankai.lin@mail.utoronto.ca
EDUCATION AND TRAINING
2012-2016 Bachelor of Chemical Engineering, National Tsing Hua University, Hsinchu, Taiwan.
AWARDS AND HONOURS
College Project Scholarship and Research Creativity Award, Ministry of Science and Technology, Taiwan, 2015-2016 Topic: Characterization of Biodegradable and Thermosensitive Hydrogels for Potential Drug Delivery Applications
RESEARCH PROJECT
TITLE: A gold nanoparticle-based assay for measuring nitrite level in soil
Soil quality affects the nutrition and the yield of crops. Overuse of fertilizer is one of the major issues and causes not only economic waste but also environmental damages. Therefore, we are working on a sensor that is able to quantify the concentration of nitrite in the soil. We use functionalized gold nanoparticles and Griess reaction to target nitrite. In order to allow Griess reaction, our approach is to functionalize AuNPs with suitable probes by ligand exchange. Then, when nitrite is introduced, it bridges nanoparticles and induces aggregation. Depending on the level of aggregation, the gold nanoparticles will display different colors so that we can then make quantification by colorimetric analysis. My goal is to substitute different probes and let the reaction occur at room temperature. Last but not least, we will target the other macronutrients in the soil, such as phosphate and potassium.
OTHER INTERESTS
Soccer, badminton, movies, travelling and nature.
BACK TO PEOPLE