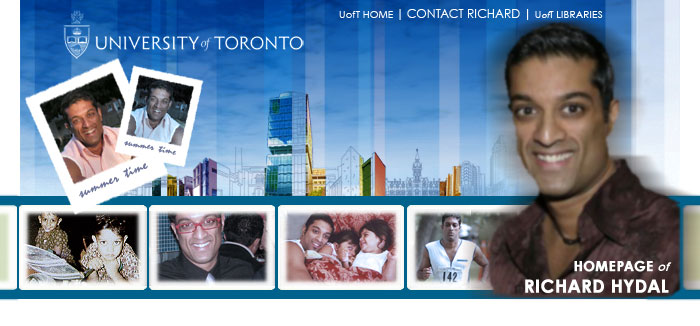 Volunteer Work
International AIDS Conference, Global Village (August 2006), Toronto.
Performer &amp Website Coordinator, Funk Asia at Fashion Cares and Pride Toronto.
Mentor, Mentorship Program, Department of Theory and Policy Studies. OISE.
Facilitator, Body Positive Program, Hassle Free Clinic. Toronto.
Website Coordinator, Pride Toronto.
Website Coordinator, Oceanic Environmental Research Society (OERS) .
Dancers for Life, fund raising event, AIDS Committee of Toronto.
This page was last updated July 27, 2006.
Your comments and questions are welcomed.
All contents copyright © Richard Hydal
University of Toronto Libraries